Encouraging
Freedom
Them to OPERATE
Discover
Within Their Purpose
Impact
Multiply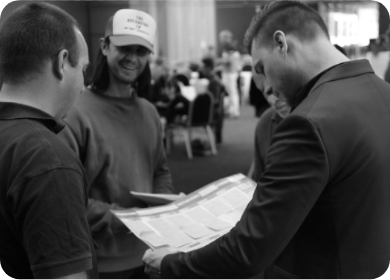 We are on a mission to eradicate poor leadership by raising up the next generation of leaders to Learn-Live-Lead OnPurpose. Unfortunately we have heard and experienced way too often the story where someone is unfulfilled in their role, lacking motivation, or even worse, feeling oppressed all because they are serving under poor leadership and not living OnPurpose.
We believe that every single person has been Divinely created with gifts, strengths, and personality for the fulfilment of a unique purpose. We are here to simply help you get FREEDOM from the things that are holding you back. DISCOVER your God-given purpose, provide you with the inspiration to IMPACT the world with your purpose, and show you the possibilities to be able to MULTIPLY the impact of your purpose through practical training of proven leadership skills.
On

Purpose

CUBED

Background
OnPurposeCUBED has been making an impact for a number of years. Stepping back into corporate leadership training after leading a church, founder Craig O'Sullivan noticed that there was a breakdown between people's day-to-day lives and what was happening within the church. From this Craig identified that leadership in both the church and the marketplace were not truly focused on helping people find their purpose or even encouraging them to pursue it within the workplace or roles they were active in. This issue needed to be addressed as there was a gap between the church and the business sector which needed to be filled; from this, OnPurposeCUBED was birthed.
In 2015 the vision started, then became more tangible in early 2016 when we would see the launch of the first phase of OnPurposeCUBED in the most unlikely of places; taking over one of the most iconic nightclubs in Sydney's infamous Kings Cross while it was closed, providing training to rising leaders.
Over time the OnPurposeCUBED concept evolved, it was not only a revelation, but it had also moved into something effective, powerful, and practical; the Learn-Live-Lead OnPurpose program and the development of our own proprietary software and mobile app.
At the very core of OnPurposeCUBED is the belief that everyone has been created uniquely by God with skills and talents that enable them to fulfill a specific purpose by identifying their God-given gifts; effective discipleship is the best way to facilitate this.