How to Learn-Live-Lead
On

Purpose
LEAD OURSELVES
Learn this and much more…
LEAD OTHERS
Attract the Right Followers

Help Others Discover Their Purpose

Learn this and much more…
LEAD OUTCOMES
Focus on the Purpose of the Task

Learn this and much more…
INSPIRING YOUNG ADULTS
TO DISCOVER THEIR PURPOSE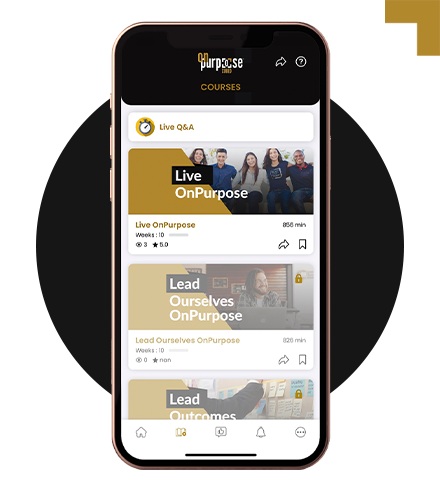 60+ Weeks of
Leadership Training
Leadership is not a strategy that you learn at a weekend conference, leadership is a behaviour and habit that needs to be developed over time. This is why this program is strategically spread over 12+ months.
Training Lessons of Practical Leadership Strategies are released online weekly so you can learn at your own pace, at the time that is convenient for you, and you only need to focus on one strategy each week. The lesson is presented in a conversational format with leadership expert, Executive Coach, and OnPurposeCUBED founder Craig O'Sullivan, along with training from some of our key OnPurposeCUBED coaches and team.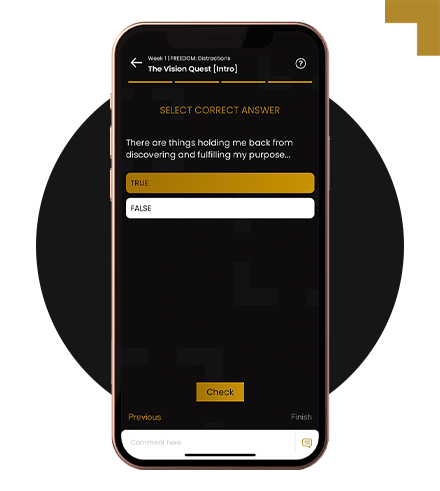 Educational Games
At the end of each lesson there will be fun and engaging interactive games to help you embed the strategies that you just learnt.
Engaging Missions
Each week you will be provided with a simple yet effective mission (assignment) which will help you identify and implement the strategy learnt that week to improve your leadership as you are progressing in the program.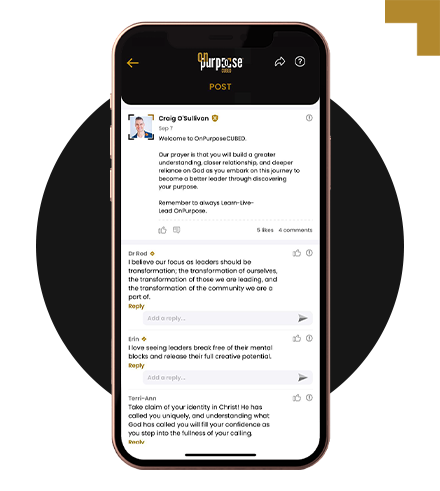 Share your experience and take-aways from each session as you interact with fellow OnPurposeCUBED multipliers to help each other grow and develop even further and build meaningful connections and lasting relationships.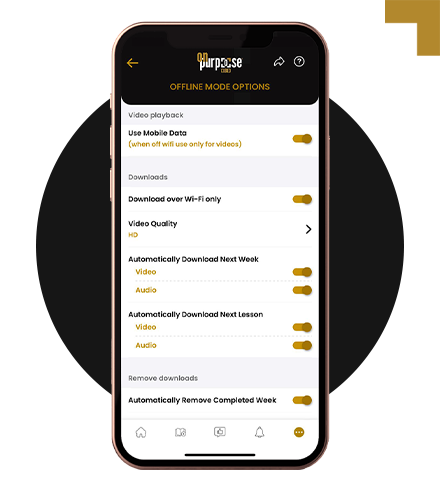 Have the freedom to pre-download the content so you can watch it on the go without worrying about internet access, download speeds, or data usage. You can control the automatic download settings so you can have the content ready that suits your needs.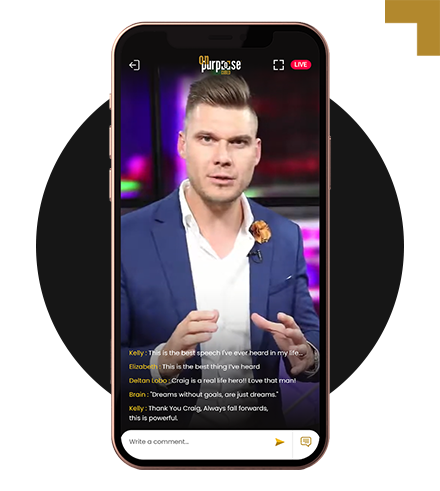 Weekly
Inspirational Messages
*
If you wish to upgrade to the On Purpose+ membership, each week, on top of the lessons, you will receive access to a live biblically-based personal development presentation that will inspire and motivate you, helping you grow as a person to give you better foundations to build your leadership upon.
To find out more about the OnPurpose+ membership click here.
*This is a paid feature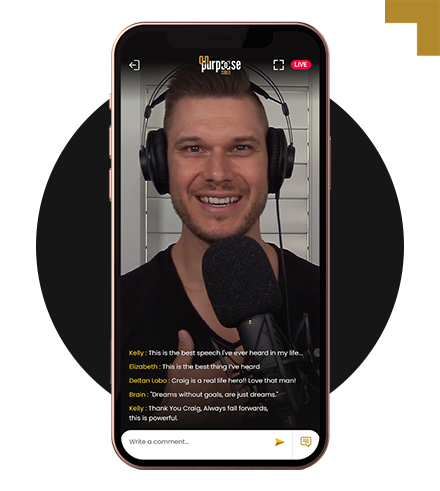 If you choose to upgrade to the OnPurpose+ membership, after learning the strategy for each week and working towards your mission, you have the opportunity to join a Live Q&A with one of the OnPurposeCUBED coaches to get clarification, personalization, and advice so that you can stay on track and get the support you need to become a better leader.
To find out more about the OnPurpose+ membership, click here.
*This is a paid feature.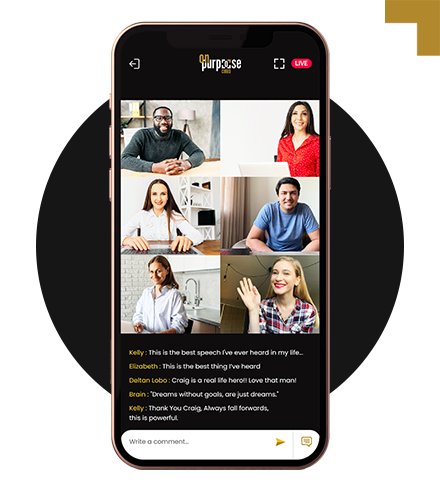 Small Group &
One-on-One Coaching
*
Rest assured that the Learn-Live-Lead OnPurpose program is completely FREE and we will not withhold any of the training for you to Learn-Live-Lead OnPurpose. Although, we do know that there are many people who are looking for a higher level of accountability, support, and personalisation. Therefore, we have created a range of coaching programs that will be able to offer you the level of support for the budget that suits you.
Check out the OnPurposeCUBED Coaching Programs here.
*This is a paid feature
What Leadership

Skills Will I Learn?
Each one of us has a God-given purpose, an assignment He has destined us for, identify your purpose and how to impact the world with your purpose.
We are constantly faced with uncomfortable, unfamiliar, and awkward situations, but as leaders we need to develop the type of confidence where we can rise to any occasion; you will develop the type of confidence that will have you stepping boldly into your calling.
Before you can lead others you need to understand who you are and how God has designed you. We do this with scientifically based assessments such as DISC Personality Profile, the Spiritual Gifts Assessment, a Passions Quiz, and the Gallup CliftonStrengths.
There are some key things that are holding you back from achieving your full potential, unforgiveness, expectations, and external pressures – learn how to break free from all of these to rise to the incredible person that God has destined you to be
A leader needs to be productive; they need to get more done if they are going to fulfil their purpose in life, learn strategies that will have you 2-3x more productive
Understand the physiological, biological, and biomechanical edge that a leader needs to have greater energy and live longer to achieve even greater things for the Kingdom
Learn How to Grow an Authentic Following and become a genuine influencer to multiply your impact on the world
All great leaders are planners: they set a goal and create a strategic plan to achieve it. Learn effective planning strategies so your God-given dreams can become a reality.
You may have a great vision, but unless you can present your vision in a way that mobilises others, you will be on the journey alone. Learn key strategies to cast vision so that others catch it and you will attract the right team around you.
Motivate and
Inspire Others
As a leader one of your biggest roles (and challenges) will be to motivate and inspire your team. Understand the psychology behind motivation so you can effectively motivate and inspire others
Help Others Discover Their Purpose
One of the most fulfilling experiences as a leader is when you see the lightbulb go on inside a followers head, and their eyes light up because they finally understand their purpose – and it was you who helped facilitate it!
Effective Leadership Communication
Poor communication is one of the biggest reasons for poor leadership; learn simple, yet powerful, communication strategies to ensure the people you are leading are on the same page as you
Leaders don't limit or put a lid on others, a leader is only as good as the quality of leader that they release. Learn how to identify how and when to raise up other leaders and release them to fulfil their God-given assignment
What Makes

This Program Different?
OnPurposeSOCIETY
1 Year Online Leadership Program
FREE ACCESS
(No Credit Card Required)

60+ weeks of Training

Research-Backed Leadership Strategies

Biblically Based Teachings

Master's Degree Level Content

Personal & Professional Development

24/7 Online Training Portal

Video/Audio Lessons

Interactive Gamified Learning

Weekly Missions

Progress Reminders

Desktop Access

iOS Mobile App

Android Mobile App