Are you the type of individual who likes to have a more personal and private interaction with your coach?
Do you like to go deep into details when you are discussing your situation to find solutions and receive personalised advice?
Will you perform better when you can take your education at your own pace and manage how long you take to work through a strategy?
The one-on-one (OnPurposeSELECT) coaching program is the ideal leadership coaching program for you. Receive 100% of your coach's focus and support, have the flexibility in the session to discuss urgent and pressing leadership matters, and have the ultimate accountability to ensure you are not just completing activities but transforming behavior as you Learn-Live-Lead OnPurpose.
In the OnPurposeSELECT one-on-one leadership coaching program you can get access to allthe incredible teachings and features that are included in the FREE DIGITAL ACCESS, access all of the OnPurpose+ bonus features, along with these benefits as an OnPurposeSELECT member.
Weekly Private Mentoring Call (25 mins)
For 25 minutes each week (can be upgraded to 50 minutes) your OnPurposeCUBED coach will call you to help you interpret the content and tailor it to your current situation, answer any questions you might have about that week's topic, and help you to complete the mission for that week. Your OnPurposeCUBED coach will also be available to provide you with wise experienced advice around any leadership challenge you are facing or leadership decision you need to make to Learn-Live-Lead OnPurpose. As the training is all pre-recorded for you to watch before the session, you get the full 25/50 minutes to ask questions and seek advice.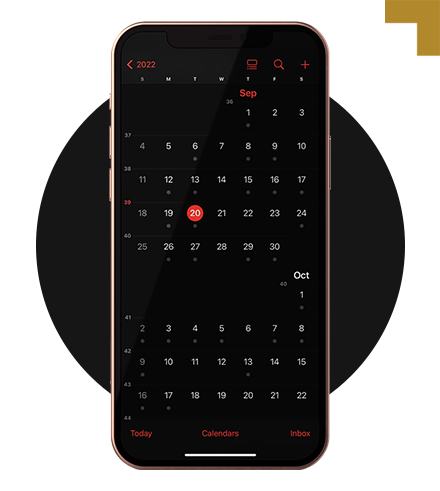 Session Time Change (1/quarter)
Having a regular routine that you are committed to is important as you Learn-Live-Lead OnPurpose. However, we understand that sometimes life gets in the way, and you need to change your session time. We allow you to reschedule your session once each quarter with at least 24 hours' notice to another time when your OnPurposeCUBED coach is available. (If you have upgraded to the 50-minute session subscription you also receive an additional reschedule each quarter, therefore you will be able to reschedule twice a quarter if needed.)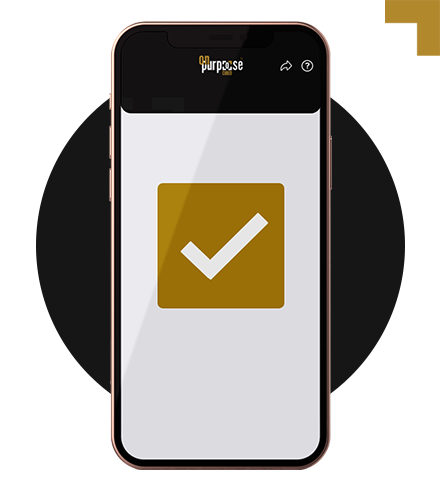 Even the most motivated of us needs to be held accountable to ensure that we stay committed to our goals and do the work that is needed to succeed. Your OnPurposeCUBED coach will be there every week to ask you the hard questions, keep you OnPurpose, and challenge you to think even bigger as you Learn-Live-Lead OnPurpose.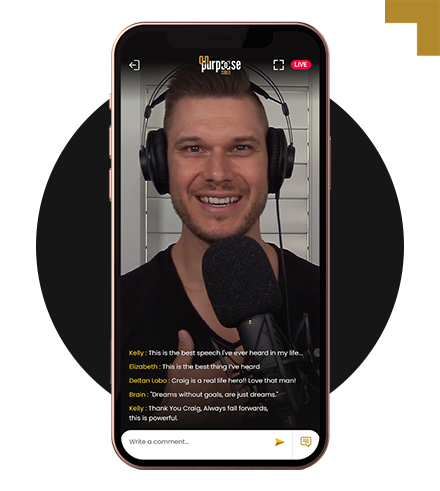 Every week you can join an OnPurposeCUBED Coach on a webinar within the mobile or desktop app for a quick inspirational scripture-based personal development teaching followed by an open Q&A where you can ask any question you have about the program or even your personal challenges with leadership or your purpose. There are a variety of times so you can join the one that suits you. The sessions are also recorded so you will always have access to them as an OnPurposeSELECT member.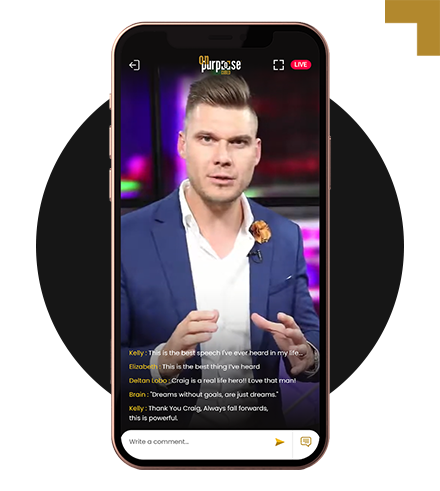 Weekly Inspirational Message
To be able to Learn-Live-Lead OnPurpose to overflowing we need to be constantly filled ourselves. Be inspired to action every week with a scripture-based personal development teaching from one of the OnPurposeCUBED coaches within the Live Q&A so you can be filled to overflowing every week.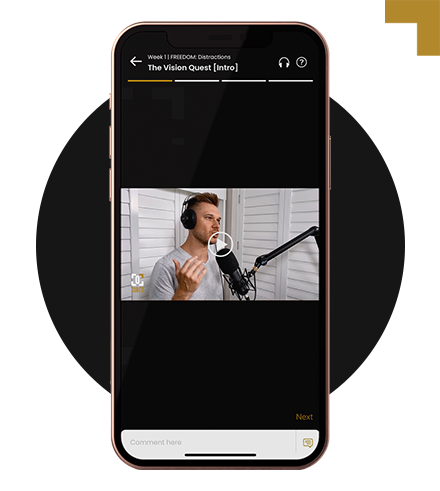 Why learn repetitive information from the expert in a classroom/session then go home to struggle with an assignment without the expert to help you? The flipped classroom model reverses traditional learning by providing you the learning as a pre-recorded video to watch at your own time, then join the expert in your one-on-one coaching session each week to help you personally apply that strategy into your real life.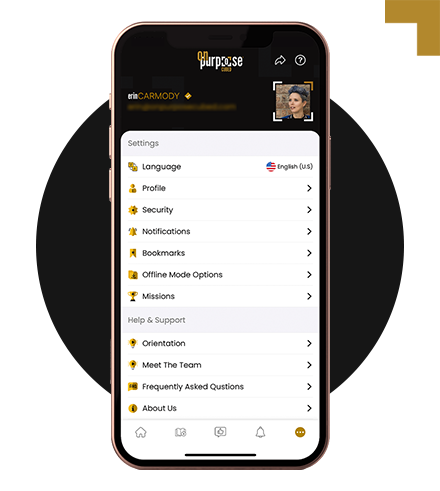 Proudly display your OnPurposeSELECT badge on your profile image to show that you are on a mission to Learn-Live-Lead OnPurpose.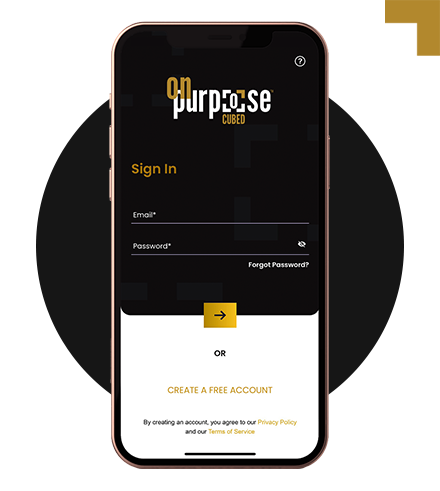 Support the OnPurposeCUBED Mission
We are on a mission to ERADICATE POOR LEADERSHIP by Raising Up the Next Generation of Influential Leaders, we can only achieve this by having as many people as possible do the training, so we need to offer the program for FREE for everyone. Obviously, there are great costs involved with developing and maintaining software and operating the OnPurposeCUBED. Your membership subscription helps to reduce the costs of providing FREE training to achieve our mission… THANK YOU, from the bottom of our hearts.